At 5 Star Pest Control, we protect Health, People and Property.  We are the recognized leader in effective and long-term pest control in Grand Rapids, Minnesota and the surrounding communities in Itasca County as well as parts of the surrounding counties.
We provide exceptional service in all facets of integrated pest management, from general household pests including ants, spiders, fleas, bees, wasps, cockroaches, silverfish and mice, to mosquito, fly and tick control.  Our local pest control services are ideal for both residential homes and neighborhoods. 5 Star Pest Control also services commercial properties such as businesses, schools, health care and day care facilities, and warehouses.
If you live or work in Grand Rapids, MN or the surrounding area, we can help you with all your pest problems.  Call us today at 218-326-2192 or message us online.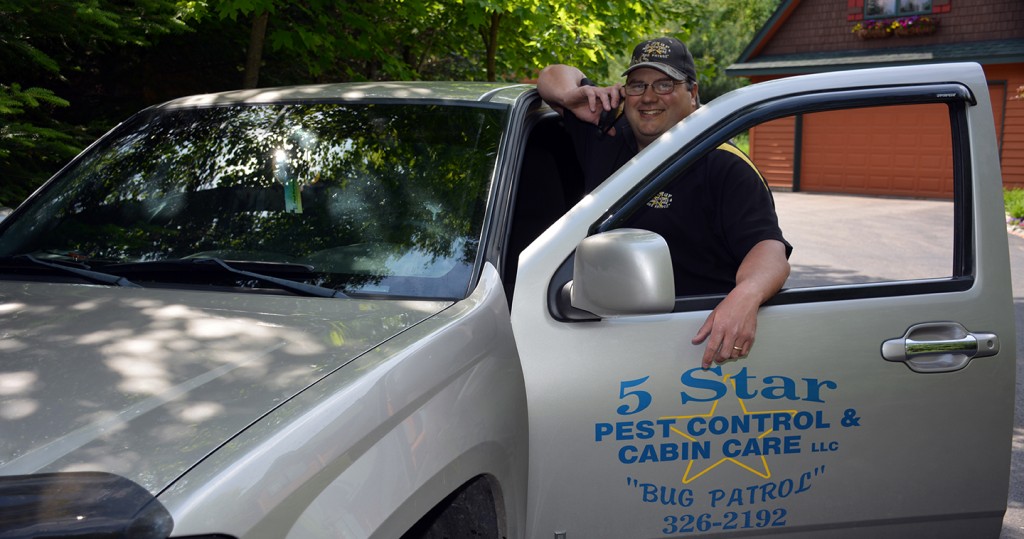 Jeremiah Puelston of 5 Star Pest Control is fully licensed by the Minnesota Department of Agriculture as a Commercial Pesticide Applicator and Structural Pest Control Applicator.  He is also licensed by the MN/DNR to trap nuisance wildlife.