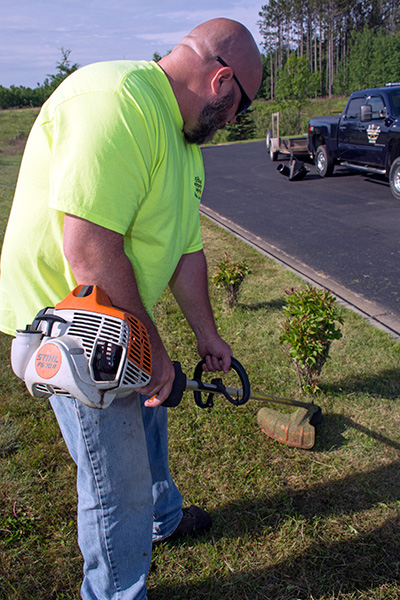 5 Star Pest Control & Cabin Care offers professional lawn care services in Grand Rapids, MN and the surrounding area. Whether you have just a simple lawn, or a very ornate yard with lots of bells and whistles, we can maintain it for you. We know that lawn care is one of those things that can become very tedious if you're already very busy. It only takes one phone call to put your lawn maintenance or landscaping needs in the hands of professionals! If you call now, you can lock into a seasonal rate and save yourself both time and money!  Call us today at 218-326-2192 or fill out our online form.
Our Commercial and Residential Lawn Care Services Include:
Lawn Mowing
Edging
Hedge Trimming
Brush Hogging
Mulching
Spring Clean up
Fall Clean up
Downed tree removal
Things that set us apart from some of our competitors:
We are fully insured as any professional company should be.
We collect and pay all applicable taxes to the state and federal government.
We use professional grade equipment.
Every lawn we cut gets striped to give it the most manicured look.
Every lawn we cut gets trimmed/weed-eated every time or as needed.
Every lawn we cut gets the flower beds edged every time or as needed.
Every lawn we cut gets the driveway, sidewalks and flower beds blown free of grass clippings after we mow.
We pick up any trash or debris in your yard or flower beds every time we mow.
We look forward to making your lawn and landscape look the best it absolutely can!